This is a fantastic specimen, an unsmoked Comoy's Spectrum billiard (Shape 186). It comes in a set with this handsome Comoy's latching case and the matching tamper. The blue coloring apparent in the photos is more subdued in normal room lighting, but under a flash, the blue becomes quite brilliant.
We are offering the pipe at a price of
$250
$200, which includes shipping. Those buying the pipe in person will be charged a reduced price, as no shipping will be involved.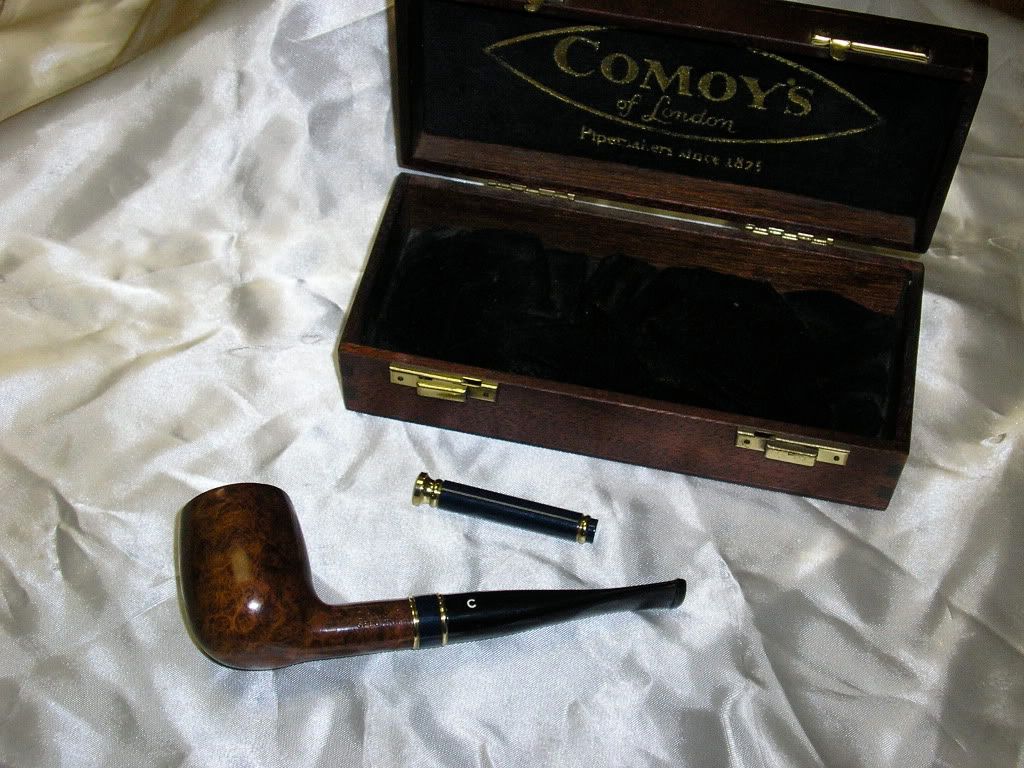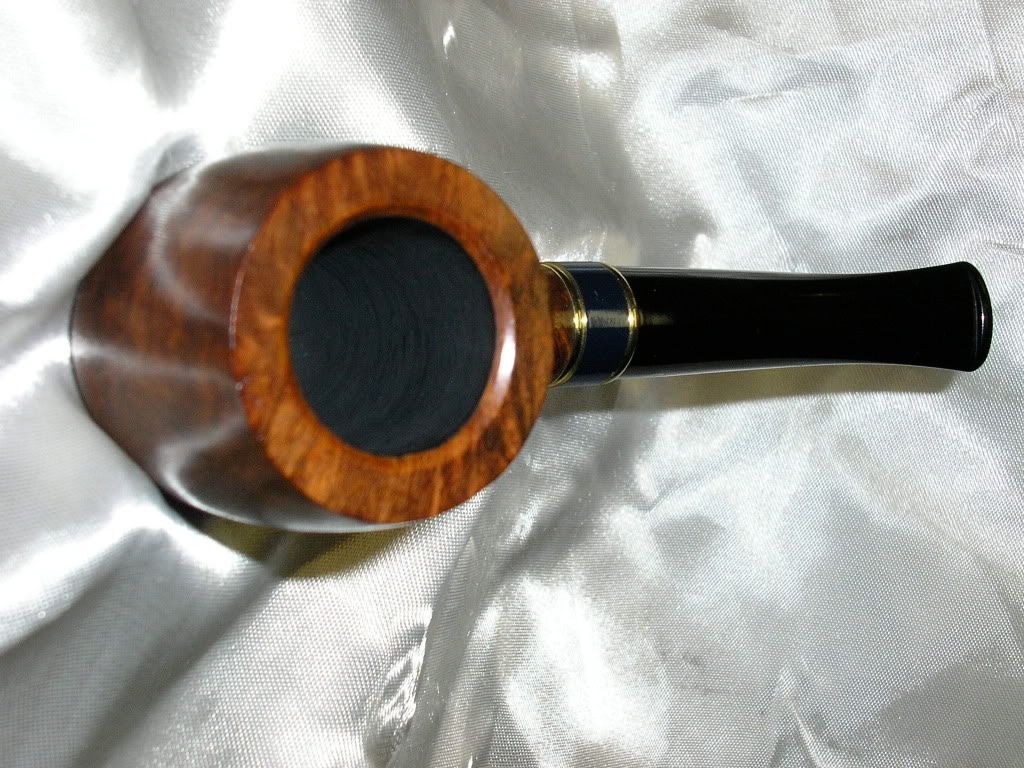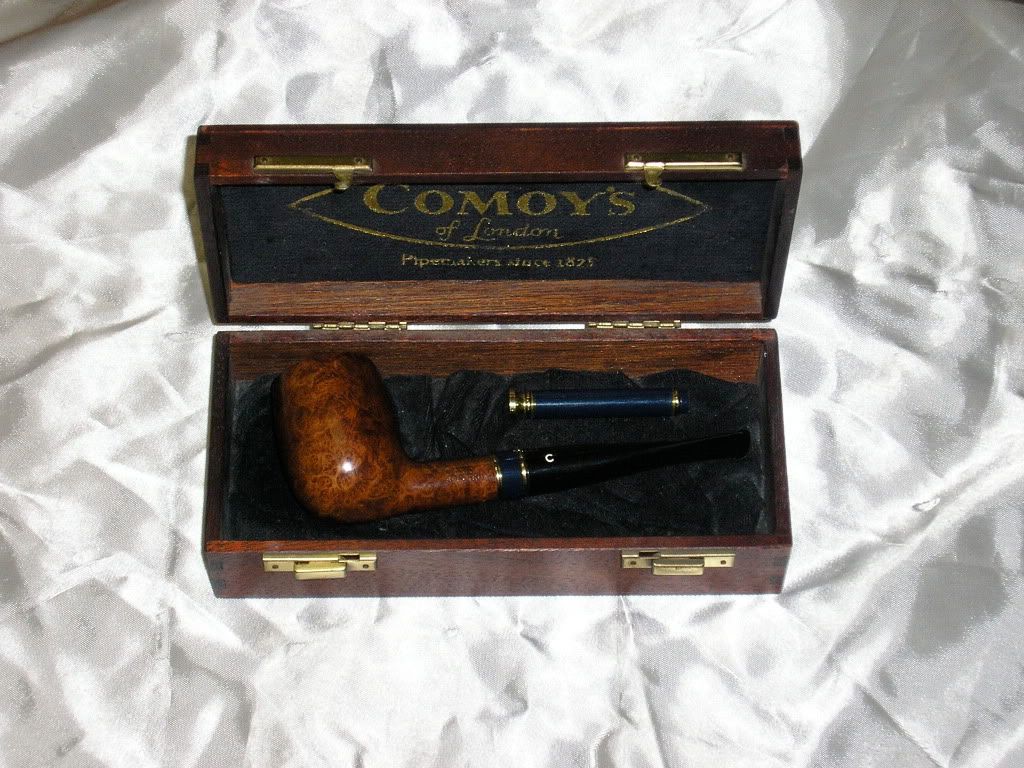 To buy the pipe, contact Frank at Romeo's Downtown Pipe & Tobacco Co. during regular business hours (10 a.m. to 6 p.m. Central Time weekdays or 10 a.m. to 5 p.m. Central Time on Saturdays), either in person or by phone at (479) 636-PIPE. Romeo's accepts phone payments via PayPal only. Credit cards are accepted for in-store purchases. First come, first served.